Acute or chronic events that have widespread negative consequences for human health and require a rapid, coordinated response to overcome.
Our goal is to work with stakeholders to prepare for and respond to potential and active public health emergencies in order to eliminate or lessen their negative impact on populations, primarily through the design of context-specific technological tools and smarter operations.
We have developed tools to prepare for and respond to public health emergencies, including Ebola, Polio, and many others, to lessen their impact on affected populations. Our teams develop context-specific technological tools and smarter operations to improve emergency management.
Our objectives:
Establish public health emergency management systems in all districts/states in Sierra Leone and Nigeria.

Increase the implementation of international guidelines for public health emergency preparedness by all levels of government in Sierra Leone and Nigeria.

Improve eHealth Africa's ability to respond to public health emergencies.
Electronic Integrated Disease Surveillance and Response (eIDSR)
Across West Africa, paper-based reporting has been shown to generate many incomplete, incorrect, and late reports, which consistently delay investigation and response to potential disease outbreaks. As a result, we have contributed to the development of an electronic Integrated Disease Surveillance and Response (eIDSR) software system. This system's simplified data analytics and visualizations makes it clear and simple for health decision-makers to understand the state of population health and take action to improve it. Learn about the eIDSR solution.
Through the Health Camp Boxes project, we help the Nigerian government to better supply remote regions with essential healthcare products. Health Camp Boxes work with government partners to provide health boxes stocked with medicines and medical supplies across Kano state. Learn more about Health Camps.
In response to public health emergencies across West Africa, we have constructed EOCs to provide designated workspace to coordinate activities and technological resources to develop initiatives. We provide assistance to government partners to build centers, long-term center management, and technical support. Learn about our EOCs.
The 117 Call Center was established as the emergency death and illness reporting line during Sierra Leone's Ebola outbreak. Now a sustainable mortality surveillance mechanism, 117 collects data on potential public health emergencies. Learn about the 117 Call Center.
In response to the outbreak of polio in Nigeria in January 2016, we have operationalized the use of a new AVADAR application to improve polio surveillance region-wide. AVADAR is designed to detect true cases of Acute Flaccid Paralysis, for the purpose of identifying and responding to potential cases of polio. Learn more about AVADAR.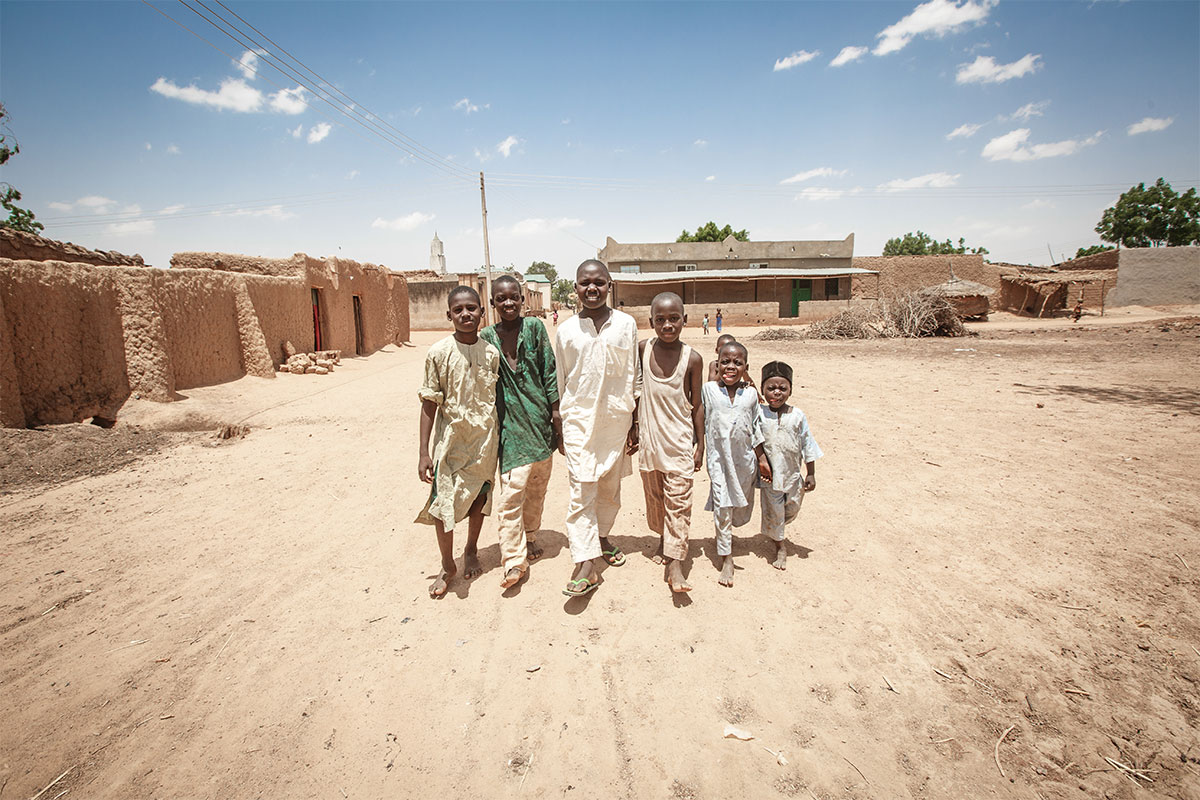 Geo-referenced Infrastructure and Demographic Data for Development (GRID3)
The GRID3 project aimed to collect accurate, complete, and geospatially referenced data relevant to a variety of sectors across Nigeria (25 states and the FCT). Datasets collected include: settlements, health facilities, schools, markets, roads, water points, farms etc. Learn more about GRID3.
Field Epidemiology Training Program (FETP)
Field Epidemiology Training Program (FETP) is a service-based training program whose purpose is to train public health workers in the principles and practices of field epidemiology as they provide service to their countries. Learn more about FETP.
Vaccinator Tracking System (VTS)
The Vaccinator Tracking System project (VTS) was introduced in 2012 to support the effort of the Nigerian government and partner agencies towards the elimination of Poliovirus transmission and achieving Polio free certification. Learn more about VTS.
The World Food Programme (WFP) uses either food or cash transfers to support vulnerable populations affected by the violence in Northeast Nigeria. In order to achieve these objectives, WFP partners with implementing partners such as eHA to setup and manage warehouse facilities across the region. Learn more about this partnership.
The goal of the SLED project is to collect, link, and analyze data recorded during the Ebola epidemic in Sierra Leone. The project also aims to use the database to reunite families with graves of loved ones lost during the epidemic through a family reunification program. Learn more in the case study.
35,488
Actionable calls received to the 117 call center in 2016
527
End-users trained in AVADAR tool in Borno, Nigeria in November 2016
52
Operators working in the 117 call center in 2016