The system of information-based activities involving the collection, analysis, and interpretation of data (often large volumes and from multiple sources) to monitor public health control and prevention activities.
Our goal is to provide technological tools and operational support to collect and analyze data from the field level, including hard-to-reach communities, that contributes to the detection and ultimate prevention of public health emergencies and disease outbreaks.
Our objectives:
Increase the coverage of near real-time case-based disease reporting from communities, primary care facilities, and hospitals.

Increase the early detection and reporting of government-identified priority diseases.

Design, develop, validate, and deploy disease predictive models for Meningitis, Lassa Fever, Measles, Malaria and Cholera.
Electronic Integrated Disease Surveillance and Response (eIDSR)
Across West Africa, paper-based reporting has been shown to generate many incomplete, incorrect, and late reports, which consistently delay investigation and response to potential disease outbreaks. As a result, we have contributed to the development of an electronic Integrated Disease Surveillance and Response (eIDSR) software system. This system's simplified data analytics and visualizations makes it clear and simple for health decision-makers to understand the state of population health and take action to improve it. Learn about the eIDSR solution.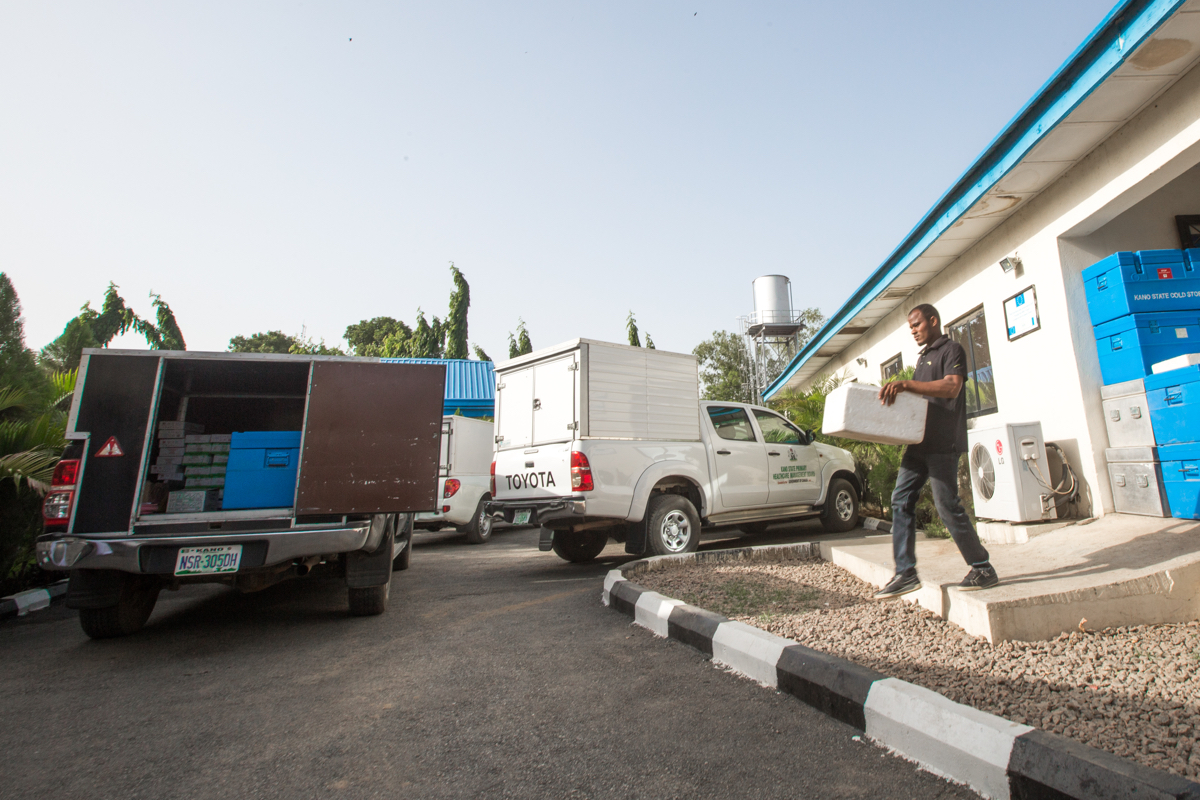 We have more than 1,400 Android phones to Healthcare Workers in Kano state, each equipped with Open Data Kits (ODKs) that make it easy for users to submit data via questionnaires. This project enabled the Kano State government to collect, track, and act on key health performance indicators. Read the Kano Connect case study.
In response to public health emergencies across West Africa, we have constructed EOCs to provide designated workspace to coordinate activities and technological resources to develop initiatives. We provide assistance to government partners to build centers, long-term center management, and technical support. Learn about our EOCs.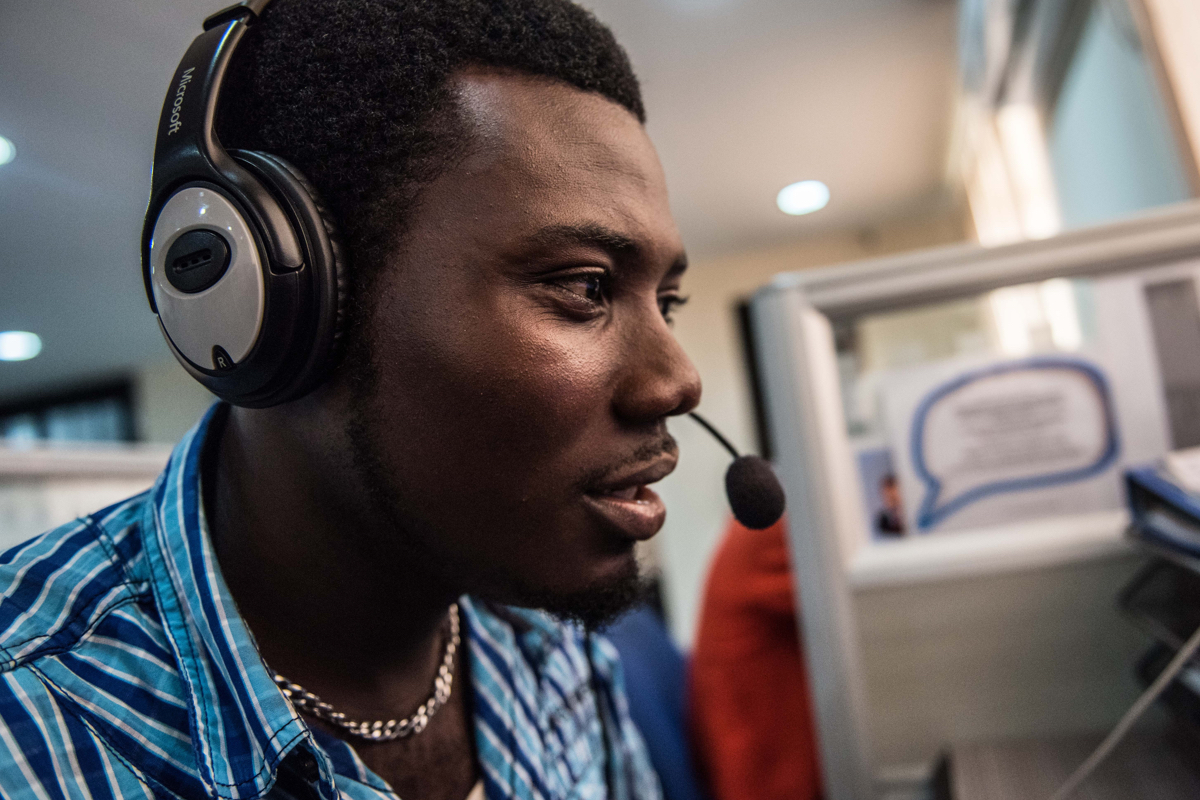 The 117 Call Center was established as the emergency death and illness reporting line during Sierra Leone's Ebola outbreak. Now a sustainable mortality surveillance mechanism, 117 collects data on potential public health emergencies. Learn about the 117 Call Center.
In response to the outbreak of polio in Nigeria in January 2016, we have operationalized the use of a new AVADAR application to improve polio surveillance region-wide. AVADAR is designed to detect true cases of Acute Flaccid Paralysis, for the purpose of identifying and responding to potential cases of polio. Learn more about AVADAR.
CHAMPS is a 20-year global research project with the goal to identify causes of child mortality and prevent child death through community engagement, diagnostic and laboratory innovations, surveillance network advances, policy-to-action activities and rapid, open access to data. Learn more about CHAMPS.
The GRID3 project aimed to collect accurate, complete, and geospatially referenced data relevant to a variety of sectors across Nigeria (25 states and the FCT). Datasets collected include: settlements, health facilities, schools, markets, roads, water points, farms etc. Learn more about GRID3.
Field Epidemiology Training Program (FETP)
Field Epidemiology Training Program (FETP) is a service-based training program whose purpose is to train public health workers in the principles and practices of field epidemiology as they provide service to their countries. Learn more about FETP.
609,401
Healthcare workers actively using Kano Connect phones
35,488
Actionable calls received to the 117 call center in 2016
527
End-users trained in AVADAR tool in Borno, Nigeria in November 2016